Cold Spark Fountain Machine - Special Effects
Cold Spark Fountains
are a newly introduced technology that don't use fire, flame, or dangerous combustibles to create beautiful showers of sparklers.It is.Our indoor or outdoor Cold Spark Fountain Machine System is an evolutionary sparkler" firework" system that has very low smoke and dissipates fast ,there is zero fire involved, the only sparklers allowed to be used everywhere!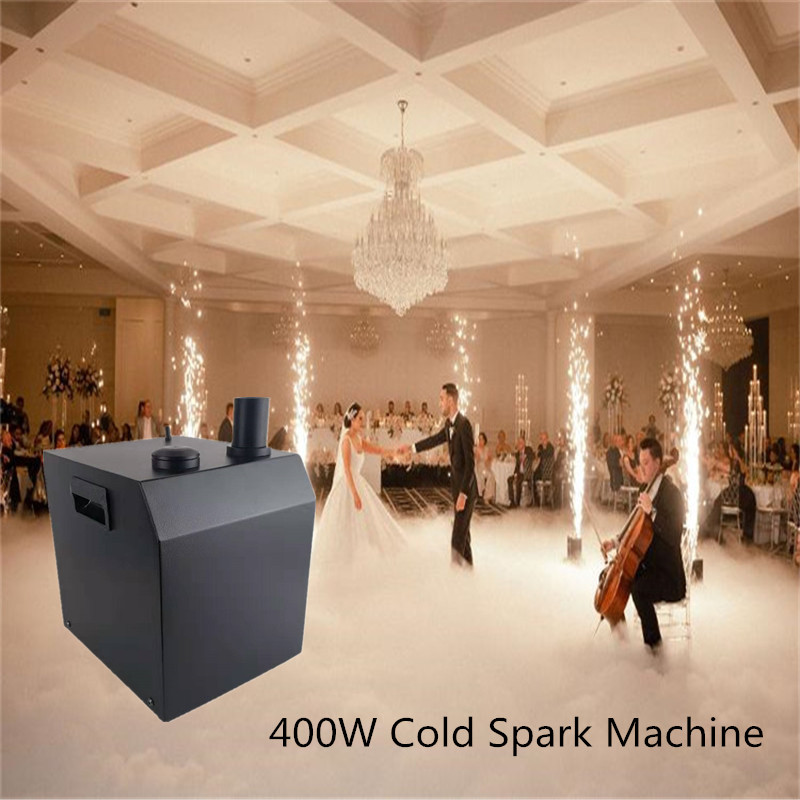 1.Power :400W(220V or 110V AC)
2.Control: Remote control/DMX512
3.Time: It can take 5 minutes to preheat. Also, have Spark Powder 220g/pc, it can support keep working for 15 minutes.
4.Maximum number of tandem stations: 6, one-year warranty
5.Packing : cartons or flightcase 6in1
Cold Spark Fountain
is the only commercial-grade sparklers that are allowed to be used Everywhere. Cold spark sparkler are the perfect choice for extremely enhancing first dances, grand entrances, video production, shows, concerts, and any other type of event.